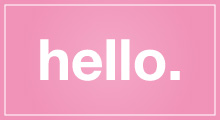 Fur Fun Flyball Club is a group of humanoids and canids, from the greater Philadelphia area, and from the Central Piedmont region of North Carolina. We once had a Texas branch. We all get together periodically to play this crazy game called flyball. Our Northern contingent trains at Y2K9s Dog Sports Club, in Wyndmoor, PA. Our Southern contingent is associated with Paws4ever, in Mebane, NC.
Flyball races match two teams of four dogs each, racing side-by-side over a 51 foot long course. Each dog must run in relay fashion down the jumps, trigger a Flyball box, releasing the ball, retrieve the ball, and return over the jumps. The next dog is released to run the course but can't cross the start/finish line until the previous dog has returned over all 4 jumps and reached the start/finish line. The first team to have all 4 dogs finish the course without error wins the heat.
For more on the history of Fur Fun, click on About Fur Fun. Please enjoy your visit here! Pink Power!