Meet Our Terriers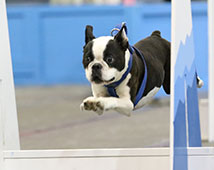 Fagan
Boston Terrier
Fagan a Boston Terrier born 7/3/11, has earned his FDX. Known throughout Region 15 as the "Big Boston" he loves tugs and chicken. When not playing Flyball, Fagan loves hanging out in his neighborhood and watching TV.
Ion
Jack Russell Terrier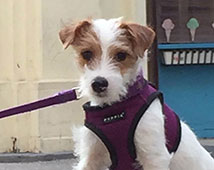 Sassy
Jack Russell Terrier
Sassy (aka Sassafras) is a Jack Russell Terrier born on 3/28/15 and her name certainly fits her personality. Although young, she is quickly mastering flyball fundamentals and loves nothing more than playing recalls, deadball and tug! She thinks nothing of waking her moms at 5am wanting to play. Sassy looks up to her "brother" Fagan following him everywhere he goes.