Meet Our Humanoids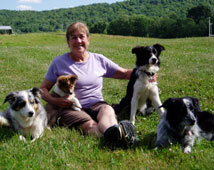 Deb
Deb Norman has been playing flyball since 1980; she was on the first team in Canada, "Swansea." She started with Belgian Tervuren, then came to border collies through Julie and the unforgettable Sprint. Getting serious about flyball has given her a greater appreciation of all dogs, regardless of breed or appearance. The mind and temperament of the dog is what really counts to her. Loving Fur Fun like family (well, part of it IS family) makes flyball weekends the most fun times in her very busy life. Supporting her dog sports addiction by working as a Vet tech, Deb plans to continue playing forever.
Julie
Julie is the offspring of a dog trainer (Deb) and started exhibited dog training tendencies at a young age (2), teaching Utility hand signals to a toy xylophone (true story!). It's all been down hill from there. Julie has never been without 1 or 2 dogs in her life, and has always been involved with training and competing in dog sports: conformation & junior handling, obedience, agility, disc dog, musical freestyle, herding, and of course, her favorite, FLYBALL. It's not surprising that she met Leerie through the sport of flyball, and he proposed in the lanes at the HJJ Turkey Trot in 2005. Julie and Leerie live in Climax, NC (it's ok to giggle) with an assortment of dogs of various ages and breeds. Julie works as manager of the dog training program at Paws4Ever, a private, non-profit animal sanctuary, in Mebane, NC. Julie is very bossy, but she usually knows what she's talking about, so everyone on the team does what she tells them, for the most part.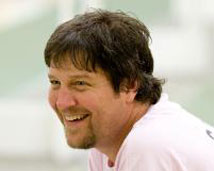 Leerie
Leerie has been involved in dog sports since the late 90s, where he started competing in and hosting disc dog competitions with Triad Dog Sports.  He quickly moved on to flyball and presently volunteers a good deal of time to NAFA®.   He also has or does train/compete in USBCHA herding and dog agility.  He works for a University doing various computer related activities, is married to Julie, loves Fur Fun, and loves life with their approximately 676 dogs.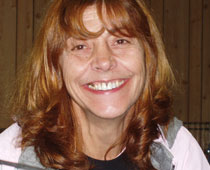 Rose
Rose has been an animal lover and involved in athletics her whole life but never put the two together until Lucy came into her life and changed it forever. Wanting to do the right thing by this incredibly talented and energetic Border Collie, Rose enrolled Lucy in several classes at Y2K9s Dog Sports Club and was instantly hooked on Flyball and Agility. Rose has two grown children, three grandsons and two granddaughters. Rose's fur family consists of four BC's Lucy, Snitch, Joy, and Fiesta (surrogate mom) Rose has recently retired and relocated to Quicksilver Farm in NC.