2017 Coconut Classic Hotels
List of hotels/motels for 2017 here (pdf).
Please contact Rose with questions.
RVs
No hookups, but FREE dry RV camping allowed.
There are nice locker rooms and showers available during open building hours only.
Please contact Emily to reserve your spot.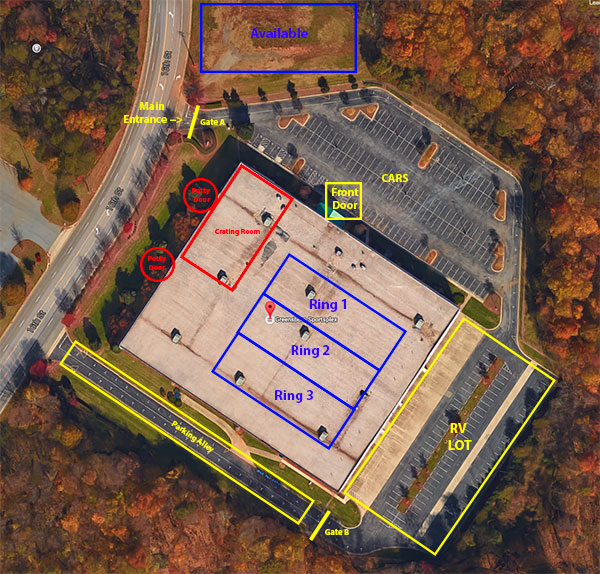 Click on image for full sized version
The front door and potty doors are the only doors available for foot traffic.
Gates A and B will be closed and locked each night, when the building closes. Foot traffic can still pass by/through both gates.
Area marked "Available" CAN be used to park RVs (especially those that want to come and go after gates are closed and locked).
Overnight campers camping in "RV LOT" CAN use area marked "Parking Alley" to park additional vehicle, so they can walk from "RV LOT" to "Parking Alley" after gates are closed to come and go after hours.