Meet Our Humanoids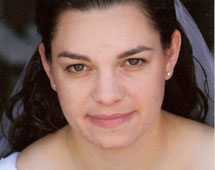 Kelli
Kelli has been a dog lover all her life. As a small child when others had imaginary friends, she had imaginary dogs, and puppies!  She started training her first dog, a little terrier mix, to jump over things and climb across things before there were even dog sports!  She has been active in flyball since 1997, and was introduced to the sport by Deb and Julie :) where she got Quicksilver Record Time "Race" who was a Sprint son. She also competes in Agility and Herding, and is a dog groomer in real life.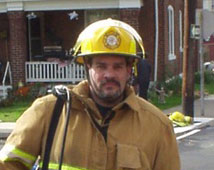 Rafe
Rafe has always enjoyed having a canine companion.  He has been competing in flyball since 2001, introduced by Deb and Julie where he got his first Border Collie.  He spends his spare time as a volunteer firefighter and rescue diver. Everyone loves rafe because he can carry a premier box with his pinkie like it ain't nuttin but a thang.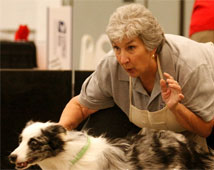 Sandi
The team "mom" and box loader extraordinaire. She has been boxloading and coming to flyball tourneys since 2005, and doesn't even have a dog!  She LOVES watching the dogs having a great time!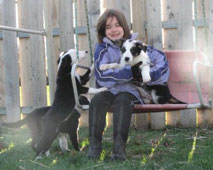 Michaela
Michaela  belongs to Kelli and Rafe :)   She started playing flyball in the womb :)   When she was small, she would help load box and call the dogs!  She is just starting to run dogs on her own..you can always find her outside with the dogs, training someone to do something!  She might be starting to do some agility this year also.