Meet Our Humanoids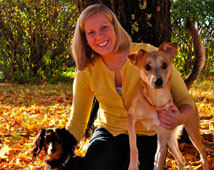 Shelly
Shelly starting training to play flyball in 2008 in Blacksburg, VA with New River Rapids when her dog, Cooper, decided he preferred flyball over agility. Since then she has enjoyed spending the weekends hanging out with flyball peeps and all aspects of training. One highlight of flyball weekends is getting to run the world's greatest sheltie, Rhys. While adjusting to her new working life in Charlotte, NC with PwC, she is lucky to have her partner in crime, Matt, to help take care of the pups and keep her sane.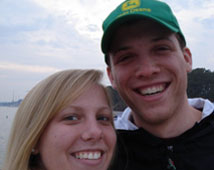 Matt
Matt wasn't quite sure what he was getting roped into when asked to start handling dogs, but he has been a good sport and never complains. He finally caught the flyball bug and now has his own dog, Tesla, which was conveniently trained and playing flyball by the first time he ever met her. Matt can be found wearing his pink Tractor Supply Co hat fairly often, cause let's face it, he's pretty in pink! When Matt isn't working for BB&T in Winston Salem, he is slaving in the kitchen making the world's greatest dishes. If you haven't had his chocolate chip cheesecake, you just haven't lived.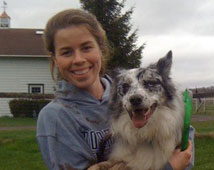 Perry
Talkin bout a sporty girl.