Meet Our Humanoids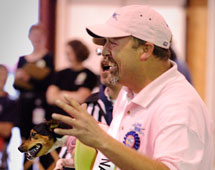 Randy
Randy is Maggie Mae's daddy. He is known for his patented frisbee swinging move in the runback lane. He is willing to help anyone in any way he can. He enjoys walking around at tournaments and talking to everyone and just generally socializing. He used to play pranks on people until he became the "prankee" not "pranker". To this day he still talks about how happy he was and how he was beaming with pride for Maggie being the "NAFA 1,000,000th Dog" to race. He has said "That was the greatest prank anyone has every pulled on him". Thanks to all that were involved! Pictured above is Randy and Maggie "winning" their "award."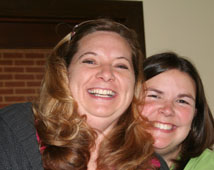 Wendy
Wendy...puts up with Randy somehow...just sayin.
Ben
Ben with his mom, Gwynne.